ELIJAH



GIBSON
Elijah Alhadji Gibson Is the founder and Artistic Director of Social Movement Contemporary Dance, a dance organization dedicated to the advancement of social consciousness through Creative Arts and community engagement. Originally from San Diego, California, he attended the San Diego School for the Performing Arts. Mr. Gibson continued his education and studied dance in college and received his Master of Fine Arts in Dance from the University of Wisconsin–Milwaukee, with a focus on dance history, somatic studies, and pedagogy. In 1999, Gibson joined the world-renowned Gus Giordano Jazz Dance Chicago where he toured nationally and internationally for eight years. He has worked with or performed the works of the late Gus Giordano, Margo Sappington, Christopher Huggins, Jon Lehrer, Mia Michaels, Liz Imperio, Randy Duncan, Tony Powell, Ron De Jesus, and Davis Robertson among many others. He's also had the privilege of guest performing with Instruments of Movement, Cirqua Rivera Dance Theater, Thodos Dance Chicago, and Especialty Tap Chicago just to name a few. He has performed and taught throughout the United States as well as in Germany, France, Luxembourg, Switzerland, Costa Rica, Latvia, Spain, Ecuador, Canada, and Mexico. Mr. Gibson has served on the faculties of RDA Midwest, Gus Giordano Jazz Intensive, American College Dance Festival Association, Jazz Dance World Congress, Dance Masters of Wisconsin, Chicago National Association of Dance Masters, Leon Dance Arts NY, Embrace Dance Convention, and Key West Modern Dance just to name a few. Dance companies have performed his choreography nationally and internationally such as Nomi Lamad, Inaside Dance Chicago, Thodos Dance Chicago, Jayson Tisa Dance Company, City Dance Company of Houston, Giordano Jazz Dance Chicago II, and Naway Dance Company, as well by university dance ensembles throughout the country. Mr. Gibson has been fortunate to dabble in every aspect of the arts from dance, theater, and film. Gibson is excited to be joining the faculty of C Squared - The Classical and Contemporary Movement Project.Type your paragraph here.
Allison Ulrich is a graduate from Orange County School of the Arts where she was recipient of The International House of Blues Ambassador Scholarship. In 2009, Allison received her BFA from The Juilliard School where she performed works by Twyla Tharp, Martha Graham, Mark Morris, Jose Limon, Nicolo Fonte, Larry Keigwin, Lar Lubovitch, Nacho Duato and Ohad Naharin. Allison joined the Juilliard Dance Ensemble for their European tour, performing in Dresden, Germany, Caen and Paris, France. She then went straight into a new creation at the headquarters in Montreal, Canada for Cirque Du Soleil, "Viva Elvis" where she was the dance captain, a featured dancer and an aerialist, choreographed by Napoleon and Tabitha Dumo, Bonnie Story, Mark Swanheart and directed by Vincent Paterson. Allison has been a guest performer on Dancing With the Stars, So You Think You Can Dance, Strictly Come Dancing, The Daytime Emmy Awards and more. Allison was the dance captain, dancer and aerialist for the "New York Spectacular" starring the Radio City Rockettes, directed and choreographed by Mia Michaels. She performs in various productions for The Metropolitan Opera, is a principle dancer, aerialist and rehearsal director for Company XIV and is a guest performer for various companies, including Keigwin and Company and Mark Stuart Dance Theatre. Along with freelancing as a dancer and aerialist (Lyra, Aerial Hoop, X-Pole, Harness), Allison's TV credits include Comedy Central's Alternatino, commercials for IBM and VH1, she has assisted choreographers Sonya Tayeh, Cherice Barton, Andy Blankenbuehler and Mia Michaels and is represented by MSA Agency in NYC and LA. Type your paragraph here.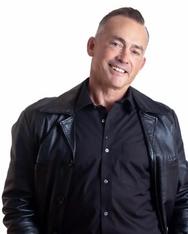 terrill
mitchell
terrill Mitchell Terrill Mitchell is a professional dancer, teacher, and choreographer who relocated to Houston, TX after receiving his B.A. in Dance from Point Park University's Conservatory of the Performing Arts. He was a seven-year company member with the Houston Metropolitan Dance Company (Met Dance) and has served as a faculty member for both the professional company and pre-professional company. He has worked with companies such as Attack Theatre, Pittsburgh Opera, West Virginia Public Theatre, Playhouse Dance Company as well as performed in several industrial performances. Since joining the Houston MET he has performed works from choreographers such as: Caleb Mitchell, Jason Parsons, Spencer Gavin Hering, Jess Hendricks, Joe Celej, jhon r stronks, Kiesha Lalama, Peter Chu, Salim Gauwloos, Jason McDole, Kiki Lucas, Kate Skarpetowska, Lauren Edson and Larry Keigwin. He has performed at venues such as The Dance Gallery Festival, Bayou City Arts Festival, Artopia, Texas Contemporary Dance Festival and the APAP Conference. He has also had the pleasure of performing in the Boston Dance Festival and Jacob's Pillow Inside/Out Dance Festival in Massachusetts. Additionally, Terrill was chosen as one of Houston's 100 creatives in 2014.
As a teacher and choreographer, Terrill has set works on MET dance, Wanderlust Dance Project, St. Johns School, Contemporary Ballet Dallas and has also traveled the coasts for competitive studios, dance teams and youth companies. He served as a choreographer for the educational outreach program for MET dance and has worked training other pre-professional dancers in Houston. Additionally, has had the opportunity to choreograph for the world-famous Kilgore Rangerette Dance Team, consult and work with the Texas Tech Pom Squad, Sam Houston State University Dance Team, the West Virginia University Dance Team and TJC Apache Belles.
He is the former Company Director for the nationally ranked competitive company at Elite Dance Academy in League City, TX for nine seasons and led them to many regional and national wins. Lastly, Terrill travels the U.S. as a faculty member with Dupree Dance Convention and is represented by GO 2 TALENT AGENCY.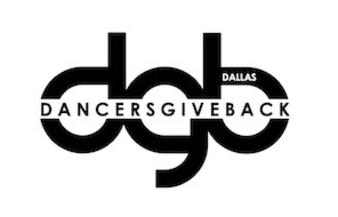 LISA
HOLT
Lisa has been teaching in the dance industry for over 25 years. She has been a head instructor, program curriculum developer and choreographer for NCA Danz, NCA collegiate program, and USA dance. She is a former captain of the NCA national award winning Navarro college Showstoppers dance team, former 5 year veteran of the Dallas Mavericks Dancers, she has danced professionally in numerous shows, and infomercials, including Mary Kay, Beauty Control, and Juice Plus. Her love for dance branched out into ballroom about 13 years ago. She taught for the nationally renowned program called Dancing Classrooms, which is featured in the films, "Mad Hot Ballroom" and "Take the Lead".
She and her partner, israel Peña developed and directed the ballroom dance program at Power House of Dance Dallas and Frisco for the past 9 years. Along with there program at the studio, they have taught numerous workshops, master classes, dance intensives, and given seminars to elementary, middle schools, high schools, and universities, including Booker T Washington HS, University of North Texas, TWU, and UTD. She and her partner also compete professionally in the international Latin division and have competed all over the country and abroad. Their highlight to date was competing in London and at the Blackpool Dance Festival. She continues to train and study with award winning and world renown coaches,from all over the world, such as Shirley Ballas and Martin Lamb.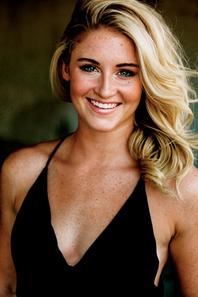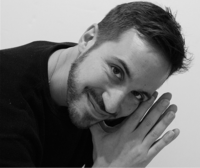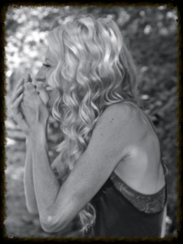 ​

JAMIE



ANDERSON
Jamie is a graduate of Texas Tech University where she earned a Bachelor of Arts in Family Studies and a Minor in Psychology with an emphasis on Substance Abuse Counseling. Jamie worked as a Licensed Professional Counselor for two years before receiving her teacher's certification in Special Education & Dance. Jamie worked as a Special Education teacher in Odessa, Texas, for 5 years where she incorporated dance into their curriculum. she became the dance teacher & director of the Odessa High School Showgirls dance team, as well as the district wide mentor for all dance programs in the public school system where she remained for 11 years.
In June, 2012, Jamie and her family moved to Plano, TX, where she became an instructor & office manager at Dance Industry Performing Arts Center in Plano, Texas. Jamie continues to work with dance/drill teams & studios all over Texas teaching master classes & leadership workshops. Jamie feels blessed to be given the opportunity to instill the love and passion for dance with everyone she works with.

GREGory
DOLBASHIAN
GREGORY DOLBASHIAN WAS Born and raised in New York City. Gregory received his dance training at the Alvin Ailey School, then graduated cum laude from SUNY Purchase dance conservatory. He debuted his own company The DASH Ensemble, in December 2010 at The JOYCE SoHo. DASH Company performance credits include The JOYCE Theater, Baryshnikov Arts Center, NYLA, Guggenheim Works and Process Series, as well as domestic touring all over the U.S. including Dallas, L.A., and North Carolina.
He has additionally created original works for American Ballet Theater, Atlanta Ballet, American Dance Festival,Northwest Dance Project and Hubbard Street 2. His collegiate and training program commissions include Juilliard, Point Park, LINES Ballet, NYU, and SUNY Purchase.
Gregory, alongside fellow choreographer Loni Landon, is the co-founder of The PlaygroundNYC, a choreographic initiative that was voted 25 to Watch in 2013 by Dance Magazine.


Eoghan Dillon was born in County Tyrone, Ireland. At the age of four, he moved to Canada, where he began dancing at the age of 12. In 2012, Mr. Dillon received a full scholarship to study at the Ailey School in New York City, where he studied under Milton Meyers, Francesca Harper, and many other prestigious professionals. Eoghan is currently The Artistic Associate with Parsons Dance in NYC, an internationally renowned touring contemporary dance company, where he also continues to perform as a guest artist. Under the direction of David Parsons, he has worked one on one with choreographers Robert Battle, Kate Skarpetowska, Trey McIntyre, and Ephrat Asherie. Eoghan has toured, taught, and choreographed all over the United States and Europe has been commissioned to set works on Parsons Dance, METDance, and Dark Circles Contemporary Dance Company, and Ballet Memphis. Most Recently Mr. Dillon has been selected as a Finalist for the Capezio A.C.E Awards. Eoghan has been featured in international marketing publications, most notably the GAP's "Dress Normal" Campaign and maintains teaching positions at the Flow40 Touring Dance Convention as well as The Broadway Dance Center in New York City.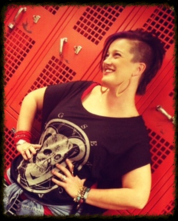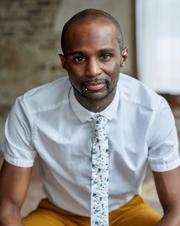 TRACI



CARPENTER
started her dance journey at the age of 2 per doctors orders due to intense pigeon toe from the hips. She quickly found her life long love and an eventual turnout. Traci has received several accolades as a dancer but found her passion to be in teaching and in choreography. She is very blessed to be one of the only people in the state of Texas to work for, Varsity Owned, United Spirit Association out of California. For the USA, she taught dance and leadership camps all around the country. Traci served as a Head Instructor, a member of the Program Development Team, a Competition Director and a Nationals Head Judge. Traci graduated first in her class from the University of Houston with a Bachelor of Arts in Dance and Theatre. Traci has choreographed theatre stage productions of "Carousel","Dames At Sea" and "Pirates of Penzance" for which she was nominated for a Tommy Tune Award for Best Choreography. She is a Texas certified teacher in 9-12 Dance and K-12 PE. From 2006-2010, Traci was the Director of the Clear Creek Cavalier Dance Team. In her four years of directing she brought the team to 4 National Championships. Traveling around the country, sharing her love of dance, a message of empowerment in young dancers & creative choreography is her mission and she is blessed to be able to do it. Traci's pride comes from the success of her students who have gone on to train and dance with: The Boston Conservatory, The Joffrey Ballet, The Joffrey Jazz & Contemporary Trainee Program, Chapman University, OCU with full dance scholarship, AMDA LA & NYC, Connecticut College, Spaces of Fontana, teaching at Broadway Dance Center, HSPVA, UT Pom Squad, Texan Cheerleaders, The Houston Astros and several other prestigious schools/ companies and jobs. Traci finds her heart in sharing her passion for dance with her students. Her high energy and truthful way of delivering material have made a success out of any student who has taken from her. She believes in keeping her students accountable for themselves and pushing each individual to realize their fullest potential. Traci's mission is to create well rounded & thoughtful humans, not just dancers.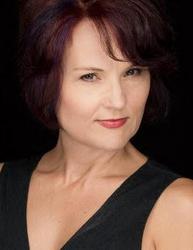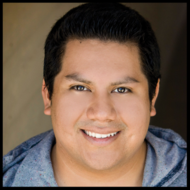 Melanie was last seen in Al Blackstone's Freddie Falls in Love at the Joyce Theater. Her Broadway credits include: Hello, Dolly! (Ermengarde), Fiddler on the Roof (Chava), and Finding Neverland (Peter Pan). She was also recently seen in New City Center's Encores! production of A Chorus Line (Judy Turner). Her television credits include: So You Think You Can Dance (Season 8 Winner and all-star), ABC's Little Mermaid Live (Daughter of Triton), Glee, Dancing with The Stars, Saturday Night Live, and more. She has also danced for Travis Wall's Shaping Sound and Stacey Tookey's Still Motion and can be seen dancing in the upcoming In the Heights movie in theaters in 2020.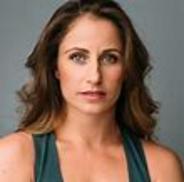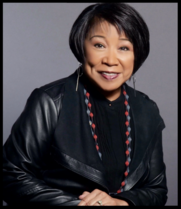 Teacher/Creator/Producer, Malana Murphy has been an educator in the Dallas/Ft Worth area for over 30 years and has received The Tap Legend award from Dance Council of North Texas and Mentorship Award from Syncopate. As a Booker T Washington High School for the Performing and Visual Arts alumni, she has now come full circle in creating a tap program at the school, while also serving and teaching as the tap director at Next Step Dance in Frisco, attracting students from around the metroplex. Creator and producer of RIFF Dallas Tap Festival, she brings the best of tap dancing to the feet of Dallas with dozens of teachers each year and is committed to educating the youth of today, preserving the traditions of the past, while challenging the tap community to continue the legacy of this innovative American art form. Malana created the Woodshed Experience which is a mentorship opportunity for select students where the focused on learning the paths of their mentors and finding their own voice as a tap dancer. Most recently, she created and is the director of Next Step Tap Project, NSTP, a youth ensemble that focuses on the history, musicality, and improvisation of tap dance. Her love for tap dancing has inspired her to share her passion and knowledge with students locally and abroad.

"Infusing the world with rhythm, one tap dancer at a time." Malanaraph here.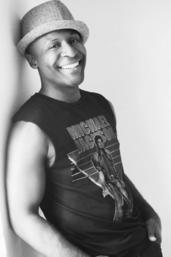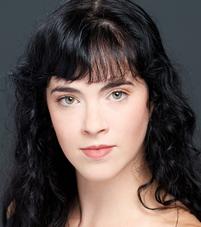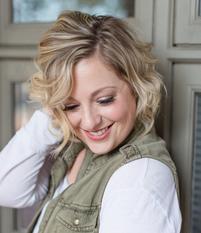 jc


schuster
JC SCHUSTER WAS BORN IN DALLAS, TEXAS AND A TRUE TEXAN AT HEART. HE HAS PERFORMED PROFESSIONALLY SINCE THE AGE OF TEN, STUDYING DANCE BOTH IN DALLAS AND IN NEW YORK STARTING AT THE EARLY AGE OF SIX. AT FOURTEEN, JC WAS ONE OF 9 CHOSEN TO TOUR NATIONALLY AND INTERNATIONALLY WITH NEW YORK STAGE ORIGINALS SHOW "TAP KIDS". SINCE MOVING TO LA IN 2009 FOLLOWED BY NEW YORK IN 2011, JC'S FILM/TELEVISION CREDITS INCLUDE: ANNIE (2014) , HBO'S VINYL (POST PRODUCTION 2015), GLEE, GOSSIP GIRL, NURSE JACKIE, AND MADONNA'S "GIVE ME ALL YOUR LUVIN" VIDEO.
HIS RESUME INCLUDES : THE SPONGEBOB MUSICAL (CHICAGO- ORIENTAL THEATRE) FINDING NEVERLAND (BOSTON-A.R.T. ), RADIO CITY'S SPRING SPECTACULAR, AND SOUL DOCTOR (NY-THEATER IN THE SQUARE).
IN ADDITION, JC'S CHOREOGRAPHY CAREER HAS TAKEN SHAPE WITH SEASON 3 OF ORANGE IS THE NEW BLACK EPISODE 2 "BED BUGS AND BEYOND".​



Starting dance at the late age of 16 and beginning his formal ballet training a year later, Jason Ambrose, of Virginia Beach, VA., began his studies at the Virginia Beach Ballet Academy under the direction of Ana Maria Martinez. He furthered his training at the Pittsburgh Ballet Theatre School where he danced roles in company productions such as Terrance Orr's "The Nutcracker" and Derek Deane's "Alice in Wonderland". He has been accepted into and attended many prestigious year-round and summer programs such as the Bolshoi Ballet Academy and The Kirov Academy of Ballet, all on scholarship. Jason has had the opportunity to study closely with teachers such as Hector Zaraspe, Marina Stavitskaya, Deborah Wingert, Daniel Ulbricht, Andrei Bossov, and the late Peter O'Brian. He is an alumnus of the Ellison Ballet Professional Training Program where he was coached and mentored by master teacher Edward Ellison.
Jason has been recognized as "a rapidly rising choreographic talent." In 2012 he premiered a new work at the 2nd Annual Dance Against Cancer Benefit Gala where he was personally invited to perform in by gala director and New York City Ballet Principal, Daniel Ulbricht. His work was featured in the 2013 Valentina Kozlova International Ballet Competition Closing Gala and in 2014 Jason's work "In the Beginning" was invited to be performed in the Youth America Grand Prix, (YAGP), closing gala in Lincoln Center. He has had numerous Top Three winners in the YAGP Contemporary Solo Category and he created the contemporary solo performed by last years 2015 Junior 1st Place Winner, Juliette Bosco.
As an instructor he has been a guest faculty member and choreographer for the Manhattan Youth Ballet, Pittsburgh Ballet Theatre School, Ellison Ballet, Valentina Kozlova Dance Conservatory, NY, Charlottesville Ballet, Booker T. Washington High School for the Performing Arts, Dancers Give Back Dallas, the University of Texas at Austin, Perry-Mansfield Performing Arts School & Camp, Canadian Dance Company, Dupree Dance Convention, SoulEscape, and Adrenaline Dance Convention. Jason worked as Ballet Director for Next Step Dance Performing Arts Center in Frisco, TX from September 2013 to June 2015.
Jason was personally invited by St. Petersburg Conservatory Dean and former Mariinsky (Kirov Ballet) Director, Oleg Vinogradov, to travel to St. Petersburg, Russia as the first African American to enroll in their Ballet Masters and Choreographers Degree Program and to dance with the Ballet Theatre of the St. Petersburg Conservatoire. After moving to St. Petersburg in September 2015, he has returned to the U.S. where he is a freelance choreographer and teacher. He is the Director of Ballet at Canadian Dance Company and Ballet Teacher for ADRENALINE DANCE Convention.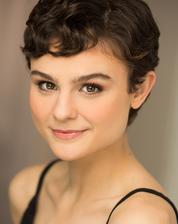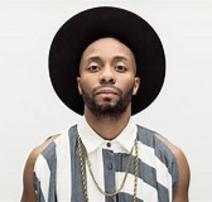 AMY
MILLER
Amy Miller is an international dance teacher and choreographer. Her dance background started in Fresno, California where she competed and won multiple national dance titles. She toured as an assistant on a national dance convention as well as performed and held the role of Dance Captain aboard Holland America Cruise Lines under Stiletto Entertainment. Amy continued her professional dance career as an NBA Sacramento Kings Royal Court Dancer. Working in an outreach program, The Juline Foundation for Children, gave her opportunities to educate hundreds of individuals through a six-week dance curriculum culminating in an end of session dance show. Amy worked for the company USA (United Spirit Association) hosting and teaching multiple dance camps as well as instructing and mentoring staff members. Not only has she judged on USA's regional and national competition judging panels, she has also judged for Champion Tours and Events, Crowd Pleasers Dance, and Thunderstruck Dance Productions. From professional, collegiate, and studio dance teams, her choreography has won accolades including Excellence in All-Around Choreography, Performance Plus, and Most Entertaining. An absolute joy for Amy is sharing her passion of art while building dancers to become their personal best!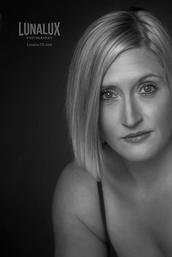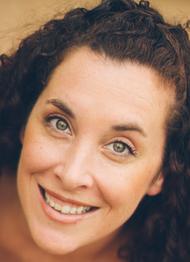 COOPER
DELGADO

This Texas native has had a passion for dance since a very young age. He has been trained in various styles of dance from jazz, contemporary, acrobatics to his biggest passion hip hop. Cooper first began at the age of 4 being trained in gymnastics at Concho Valley Gymnastics. Furthering his progression in gymnasticshis family relocated to Dallas to further his training. Once Cooper's familyrelocated to Dallas he began his dance training at the age of 8 to add to his repertoire. Following his achievements in dance he went to college to and graduated with a BFA in Fashion Marketing and Management.
Cooper has led a successful career in the hip hop world having lead his team for the past 7 years at numerous victories. Teams have been led to wins in Regional to National Championships, top recognition at Monsters of Hip Hop, HollywoodVibe, The Pulse, Nuvo and placing 1st at the USASF Dance Worlds. Cooper'sbiggest joy in his career is to not only share his love of dance but to mentor and develop dancers through every step of their journey. Cooper is fortunate to have his dancers be able to create a dance career across the United States. His goal at DIPAC is to continue this dream, mentoring the new generation to truly find their craft and their place in this industry.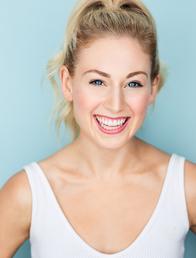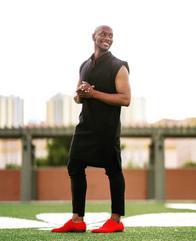 skylar
boykin
SKYLAR BOYKIN GREW UP IN DALLAS, TX. SHE CURRENTLY RESIDES IN NYC. SHE IS CURRENTLY an ACE Certified Personal Trainer, a Certified Health Coach and professional dancer,. SHE recognizES the benefits of good nutrition and exercise as a necessary part of HER daily routine. SKYLARS main passion as a personal trainer is guiding people towards a healthier lifestyle...One where you feel accomplished and truly the best version of yourself.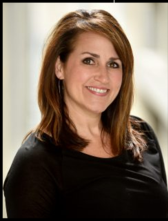 Born and raised in Dallas,TX Lindsey began her dance training at the age of 3 years old. She is a University of Texas at Dallas graduate and holds a degree in Interdisciplinary Studies and Early Education. Throughout her adolescence, Lindsey received top-tier training from high calibre faculty including Jason Parsons, Justin Giles, Marty Kudelka, and Kim McSwain, and continuously received regional and national titles as a competitive dancer. She also was given the opportunity to begin assisting dance classes at the age of 14 and by the time she was a high school graduate she was directing Mini and Junior competitive companies within the southern region. She held the position of operational director and faculty member as part of a dance education agency where she traveled to studios across the country including Kim Massey teaching, assisting, and consulting dance students and fellow educators in their craft. Currently Lindsey is on Faculty at Dance Industry, The Dance Movement, and Studio xD2 teaching dancers of all ages in Dallas and other surrounding areas. She also has most recently partnered with Gregory Dolbashian as the Managing Director and Lead Educator of The DASH Academy, a movement based training ground for developing artists ages 13-18 and apprentices ages 9-12. Hosted by Booker T. Washington HSPVA, The DASH Academy is dedicated to educating young artists in movement and dance training while aiding in college and conservatory advisement.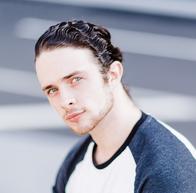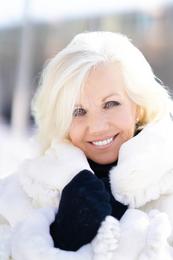 jess



hendricks
Jess Hendricks graduated from the University of Colorado with a BFA in Dance. Her credits include commercials and industrials for Godiva, L'Oreal, Reebok, Toys R Us, Universal Studios, Volkswagen and Warner Brothers. Jess worked on the tour of HAIR as Dance Captain, performed for the opening premiers of moulin rouge and The Great Gatsby and can be seen in such movies as Living Out Loud and Between The Sheets. She has danced in or been the assistant choreographer to the Elan Awards, Bob Fosse Awards, Ms. America Pageant, Carnival, Dance Break and Broadway Bares. Jess has choreographed the New York musicals "The Shaggs", "The Book Of The Dun Cow" and "Dead City" as well as the movie musical "Free Fall". She has choreographed the music video "Just A Dress" for the Berlin Film Festival, and "Mia Agapi Fotia" for European artist Sofia Strati's Eurovision. Jess has taught at Universities and Festivals throughout Canada, Costa Rica, Cyprus, France, Italy, Japan, Korea, Norway and the United States. Jess has danced with "The Wes Veldink Movement" and co-created her own company "Two Peas & A Pod". She has created live work for the band "A Great Big World" at BAM, set work at Carnegie Hall and assisted with choreography for the Alicia Keys tour. jess has created work for DANCE LAB NY, manhattan marymount college, point park university, pace university, wanderlust and metdance. she is currently an adjunct professor at Pace University in nyc, on faculty with 24 Seven dance convention and a co-founder of dancers give back dallas.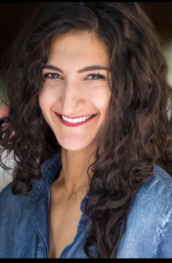 Erica Messonnier currently resides in New York City. She started her dance training at Dance Industry Performing Arts Center in Plano, Tx, then went on to attend Booker T. Washington HSPVA. The high school's showcase helped encourage Erica to attend Point Park University and finally graduate with her BFA in dance. Since moving to New York, Erica has worked on cruises, national tours, regional theater houses, and workshops. For the last two years, she has been traveling the country as a Swing and Featured Dancer in the Broadway National Tour of Rodgers + Hammerstein's Cinderella. Recently she just finished playing Lila Dixon in Holiday Inn at Surflight Theatre. Erica is now an Equity performer, still auditioning and working in New York City. Favorite credits include: Grease the Musical, Seussical the Musical, and Principal Female Dancer with Viking Ocean Cruise Line.

Ida



saki
ida Saki trained at Dance Industry PAC, Booker T. Washington HSPVA, and furthered her studies at NYU's Tisch School of the Arts. She was a closing member of Cedar Lake Contemporary Ballet after dancing with them from 2011-2015, and has performed with Monica Bill Barnes & Co., in The Lucky Ones, Sonya Tayeh's You'll Still Call Me By Name, as well as playing Lady Macbeth/rehearsal director in the immersive show, Sleep No More. She has received national honors including one of Dance Magazine's Top 25 to Watch and modern dance winner by NFAA YoungArts where she was named a Presidential Scholar of the Arts. SAKI is a co-founder of Dancer's Give Back Dallas, a non-profit raising funds for cancer research and patient support, and a Mind Body Dancer Yoga Teacher. Saki recently finished filming In The Heights, being released June 2020 and will be playing Electra in CATS, being released December 2019.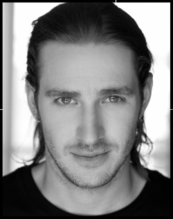 Madison Hicks, originally from Dallas, TX, graduated from Booker T. Washington HSPVA in 2014 and received her BFA from The Juilliard School in May 2018. She is a full time company member with LA Dance Project under the direction of Benjamin Millepied. Madison was a 2013 YoungArts winner for modern dance, 2014 US Presidential Scholar in the Arts Nominee and a guest artist in the 2014 YoungArts Presidential Scholar Gala under the direction of Bill T. Jones. In January of 2017, she performed as a distinguished guest alumnus in the YoungArts annual Backyard Ball under the direction of Tony Yazbeck. She received a choreography award from YAGP in 2014 and had three choreographic works chosen to perform in The Choreographic Honors show at The Juilliard School. Madison was awarded the Gene Kelly Legacy Scholarship for her choreography and jazz technique in 2016. She has been a resident choreographer for both Booker T. Washington HSPVA Rep II Ensemble, The University of Texas at Austin, Center of Creative Arts, and Houston MET Too. She has also had works showcased at Periapsis Music and Dance and WestFest Dance Festival in New York City. Madison has created and is the director of Moving Forward Dallas, an innovative dance intensive for young artists. She has performed works by Nacho Duato, Jiri Kylian, Emily Molnar, Kyle Abraham, Ohad Naharin, Peter Chu, Merce Cunningham, Aszure Barton, Gustavo Ramirez Sansano, Pam Tanowitz. Madison is thrilled to be a part of Dancers Give Back!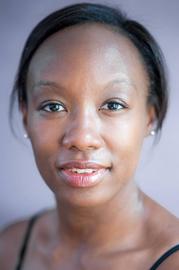 JEFF



AMSDEN
After a very rewarding performing career in Ballet, Broadway, Film , Television and video Jeff Amsden decided to dedicate his time and talents to teaching, training and mentoring the next generation of dancers. In 1990 he co-founded the Professional Dance Center of Tokyo Japan bringing American Style Jazz and contemporary dance to students eager to learn all the newest techniques from NY and LA. Jeff headed the studio staffing it every two months with Master teachers from both coasts offering students in Japan a rare opportunity to study with America's best Master teachers. It was while in Japan that Jeff had the opportunity to teach and choreograph for Carrie Ann Inaba , the judge of Dancing with the Stars. Carrie Ann Credits Jeff as being her first professional Jazz teacher.
After running the Professional Dance Center in Tokyo for three years, Jeff changed his focus to LA and was hired on staff at The Edge performing Arts Center in Hollywood. While at the Edge Jeff met student Sheryl Murakami and was instrumental in encouraging her to keep dancing and performing. Now Sheryl is a wildly successful teacher and choreographer and is best known as Beyonce's choreographer and was awarded an MTV award for best choreography for Beyonce's Run The World video. From LA, Jeff went to London to be Associate Choreographer for the West End Production of Saturday Night Fever. The show was nominated for Best Choreography at the Olivier Awards .
From London Jeff moved back to NYC where he had trained as a young dancer on Scholarship at the Joffrey Ballet School. Jeff launched his own show A Few Good Men Dancin' and also began a long term relationship teaching at Broadway Dance center. Jeff taught Jazz, lyrical and Ballet at Broadway Dance Center for ten years and continues to teach master classes there when he is in town. Jeff worked closely with the scholarship, pre professional trainees while at BDC and students that he mentored have gone on to dance in Videos, Broadway shows and are dancing with The famed Radio City Music Hall Rocketts. While in NYC Jeff also was honored to teach at the Joffrey Ballet School and was instrumental in the launching of the Joffrey Ballet School Jazz and contemporary workshops. Jeff also was invited to teach master classes at Marymount Manhattan University as well as Pace University.
LILY
CABATU WEISS
Lily Cabatu Weiss is the Executive Director for the Dallas Arts District and most recently served as the Artistic Director for Booker T. Washington High School for the Performing & Visual Arts (Booker T), 2nd Artistic Director since Paul Baker, founder of the school. She served as Chair of the Dance Department that now serves as a national model; she holds Bachelor's and Master's degrees from Texas Woman's University, has taught on the dance faculties at Southern Methodist University and Houston's HSPVA, and joined the faculty at BTWHSPVA in 1978. Her dance credits include John Mead and Dancers in New York and Japan, the Texas Choreographers Award from the Texas Commission on the Arts, guest choreographer in the Dance Education Department-New York University, Dallas Black Dance Theatre, among others. Known best as an artist | educator, much of her work was instrumental in Booker T's distinction as the Top 8 Magnet Schools by the U.S. Department of Education and the 2015 Texas Medal of Art. Additional awards include the National Young Arts Foundation Distinguished Teacher, Distinguished Teacher by the Commission on Presidential Scholars thirteen different years, SURDNA Arts Fellowship, Bates Dance Festival Teacher Fellowship, features in two articles inDance Teacher magazine (2007,2009) for her work at BTWHSPVA, and a cover feature story inArts + Culture, December 2017, among others. She currently serves on the boards of TITAS Presents, Booker T's Advisory Board, Downtown Dallas Inc Foundation, Texans for the Arts, and VisitDallas. Her most important legacy are her family and her graduates all over the world.


courtney
jones
Named one of Dance Magazine's 25 to Watch in 2012, professional dancer, educator and actress Courtney D. Jones is a Presidential Scholar in the Arts for Choreography and is a proud graduate of SUNY Purchase with a BFA in Dance Performance and a minor in Psychology, graduating with honors. She began her professional career in Miami, FL with the Freddick Bratcher and Company Contemporary Dance Theatre while attending New World School of the Arts.
After graduation Ms. Jones continued to work with the Kevin Wynn Collection and joined Jennifer Muller/The Works where she taught and toured internationally for four seasons.
With a growing interest in theatre she signed with the McDonald/Selznick Associates (MSA) talent agency and joined the cast of Show Boat in 2008 accomplishing a long-standing goal to perform at Kennedy Center, Lincoln Center and Carnegie Hall and went on to join Broadway's First National Tour of WICKED in 2009.
In Houston, Ms. Jones enjoyed four lovely seasons from 2010-2014 with Hope Stone Dance Company where she was the Assistant Director of Hope Stone Dance II (h.s.d. II) and has been seen in productions at Stages Repertory Theatre; Auntie Mame, Panto Pinocchio, In the Next Room or the Vibrator Play, Failure: A Love Story, Houston Grand Opera; Madame Butterfly (Movement Director), Show Boat (swing), Die Fledermaus, The Passenger (Movement Director) and Theare Under The Stars; Urban Cowboy the Musical and A Chorus Line (Lois/swing) . She is also a highly sought after consultant both as an Adjunct Faculty member at the University of Houston teaching modern dance (Fall Semesters 2010-2014) and teaching company class for Hope Stone Dance, MET Dance Company, SUCHU Dance, Rice University Rice Dance Theatre and Urban Souls Dance Company where she also served as a guest choreographer for their 2012 season.
Ms. Jones is the full time dance teacher at Kinder HSPVA teaching modern, jazz and musical theatre dance technique, dance composition, modern dance partnering and repertory. Additionally, she freelances as a guest teacher and choreographic artist under her own CDJ Dance Project at numerous universities, workshops and intensives including Bates Dance Festival, Dancers Give Back Dallas, Bowdoin College, Rice University and the Joffrey Ballet School Summer Intensive (NYC). Her work has been commissioned by Counter Current Festival, METdance Company, YES! Dance Invitational, Bates Dance Festival, DanceNOW Festival, Barnstorm Dance Fest, The Regional High School Dance Festival, Colorado Mesa University, Arlington Heights High School and the Dance Gallery Festival.
In 2014 alongside professional dancers and colleagues Catalina Alexandra and JoDee Engle, Courtney co-founded the Houston Dance Collective, providing continuing professional dance training to the Houston dance community by offering Open Professional/Advanced classes. HDC is currently on hiatus. She is a proud member of the Actors Equity Association and is represented by A+ Actors of Texas

RODERICK
GEORGE
Before starting his professional career, he was a bronze winner of the Youth American Grand Prix competition in New York City in 2005 and was elected as a Presidential Scholar of the Arts in 2003, where he performed for the US President at the Kennedy Center. Roderick joined Cedar Lake Contemporary Ballet in 2005, which was very early on in his career engraving the beginning of his footprints in the dance world. Roderick explored more of New York as he danced with Sidra Bell Dance NY, and the Kevin Wynn Collection, until he decided to move abroad to Switzerland where Roderick joined the Basel Ballet/ Theater Basel in 2007 and later to guest with the Goteborg Operan DansKompani in 2012.
Beginning of February of 2014, Roderick moved on to be be under the direction of William Forsythe with The Forsythe Company in Frankfurt, Germany. His career has embraced the collaborations of his work and other great choreographers such as Marie Chouinard, Peeping Tom, Jorma Elo, Jacopo Godani, William Forsythe, Johan Inger, Jiří Kylian, Sharon Eyal, Ohan Naharin, Benoit Swan-Pouffer, Richard Wherlock, and many others.
Along with his talent as a dancer, Roderick also found a passion for choreography since the early years of 2002. At the High School for the Performing and Visual Arts, the school enhances and coaches the dancers to work with improve studies and composition at a very young age, heightening creativity prior to university. Thus noting other prodigious achievements alongside his selection as Presidential Scholar for the NFAA ARTS competition, Roderick was named Honorable Mention for his first choreography also by the ARTS Association in 2003.
Later he was able to showcase his work at Cedar Lake Contemporary Ballet, in the DanceLab at Ballett Basel and one of the main choreographers with the Ballett Basel School, and The Suburbia project, with the Goteborg Operan DansKompani. Roderick was selected to be an Emerging Choreographer for Springboard Dans Montreal in the summer of 2013. Roderick was also nominated to be a choreographer and performer at the Emerging Choreographer Series for the Youth American Grand Prix of 2012, where he continues to use prior knowledge and experiences to not only improve his choreographic work but also his talent and development as a contemporary performer.

​​​MARCEA



LANE
​Marcea Lane is a wonderful example to all young dancers inspiring them to follow their dreams. Dance does not stop once you walk off the stage; it crosses over into many aspects. She is an inspiration to young and old, enterprising and progressive! She is now a Master Dance Instructor on Adrenaline and Revive Dance Convention and about to have the 3rd Annual Verve Dance Intensive. Marcea has also recently worked with Dallas Cowboy Cheerleader on their new television show on CMT network.
Marcea's dance career started at a very young age of four years old. Starting off in the small Iowa dance school, she received basic training enough to know that she wanted to be a professional dancer. With a stroke of good luck, her family moved to California. There she was crowned 1976 Miss Hemet (California), a role that forced her to acclimate quickly to a very public life. Marcea took dance classes at her local junior college, but her heart was also set on doing jazz dance. She planned a two-hour drive to Los Angeles to take classes at Joe Tremaine's studio in Hollywood. Classes there were packed with over 75 people in each class. For over five years Marcea took class with Tremaine whenever possible; "I set out to be in his face", says Marcea. Whatever she learned at Tremaine's she passed on to her students at her own studio. Finally her break came, at a convention in Las Vegas Marcea was called on stage to assist Joe Tremaine. She then became his teaching assistant, which was a position she held for 17 years. In addition to working side by side with one of the jazz greats, Marcea took the dance industry by storm with working with some of Hollywood's biggest stars: Barbra Streisand, Sting, Janet Jackson, Natalie Cole, Prince and the king of pop himself, Michael Jackson. To date, working on Michael Jackson's music video "Thriller" stands out as her most memorable projects. While living near Palm Springs, Marcea would drive two hours to rehearsal, after receiving a position in his music video, she was specifically asked by the choreographer Michael Peters to be in the video.Â
Barbra Streisand personally picked her for a position in her "Left In the Dark" video. On the choreography side of the dance floor, Marcea worked on projects for both Sting and Prince. Prince was her greatest challenge on "Bat Dance". You had to be very professional with him and he was quite demanding. Marcea has worked on numbers for the Academy Awards and on the Emmys. These performances were very rewarding and exciting.
Her third career started somewhat unexpectedly. The beginning of Marcea Activewear began in 1988 and stood strong for 27 years. At one convention with dancewear exhibits a woman held up a leotard and asked Marcea if she liked it. Her reply was to make a few alterations here and there. The woman presented the leotard to her the next day, flattered by the gift, Marcea wore it and the dancers flocked to admire it. From that, the Marcea Active Wear line was born.
I always knew I would be a businesswoman of some sort," she declared. "I had started in business quite young, teaching dance classes in my parents garage. I owned my own dance school right out of high school. When I started the business, I was still on the convention circuit, working as a professional dancer and teaching master classes. Once production was booming, Marcea was forced to learn the manufacturing business. She started from the beginning and learned about fabrics and patterns and managing a large business.
Marcea has become a role model to tens of thousands throughout the nation. "I love working with the kids…teaching them Jazz dance and inspiring them to follow their dreams!!" Yes, I HAve achieved success but money comes and money goes. Watching children grow and prosper is the true success in this field. I want to instill in them a sense of confidence and achievement and to inspire them." Marcea is a true idol. She has done such an amazing job dancing and has gone on to do other things. It's good to let kids know that there is life after dance, it will always stay with you, but you can achieve amazing things when it's in your heart.